facilitychkr -- Uptime Checking for Facility Systems
A specialized member of the Appchkr family of products
Affordable Uptime Monitoring, Alerting and Reporting for networked facility systems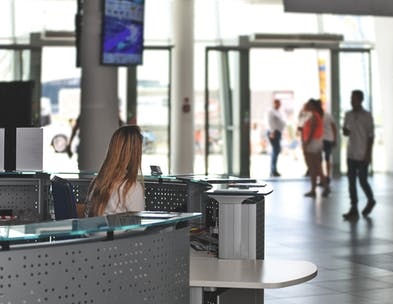 Find out immediately when key facility electronic equipment goes offline.
Avoid surprises: facilitychkr checks non-stop. Get peace of mind.
Pinpoint causes: facilitychkr alerts quickly and precisely.
Streamline Operations: facilitychkr integrates seamlessly with other systems.
Save money: FREE FOREVER for 10, just pennies per month per target for more.
Save time: Set it and forget it -- Maintenance-free.

Upgradable to full appchkr power at any time.
facilitychkr checks uptime on...
Online...

Printers,
Copiers,
Faxes,

WiFi AccessPoints,
Video systems,
Building access control and electronic security systems,
Networked projection systems,
Any networked facility and building electronic equipment or software.
Yours - Try it...
facilitychkr checks uptime on targets running on...
Windows, all version,
Mac OS and iOS, all versions
Linux and Unix, all versions,
And on any other networked system.
Check your most critical systems Buy it...